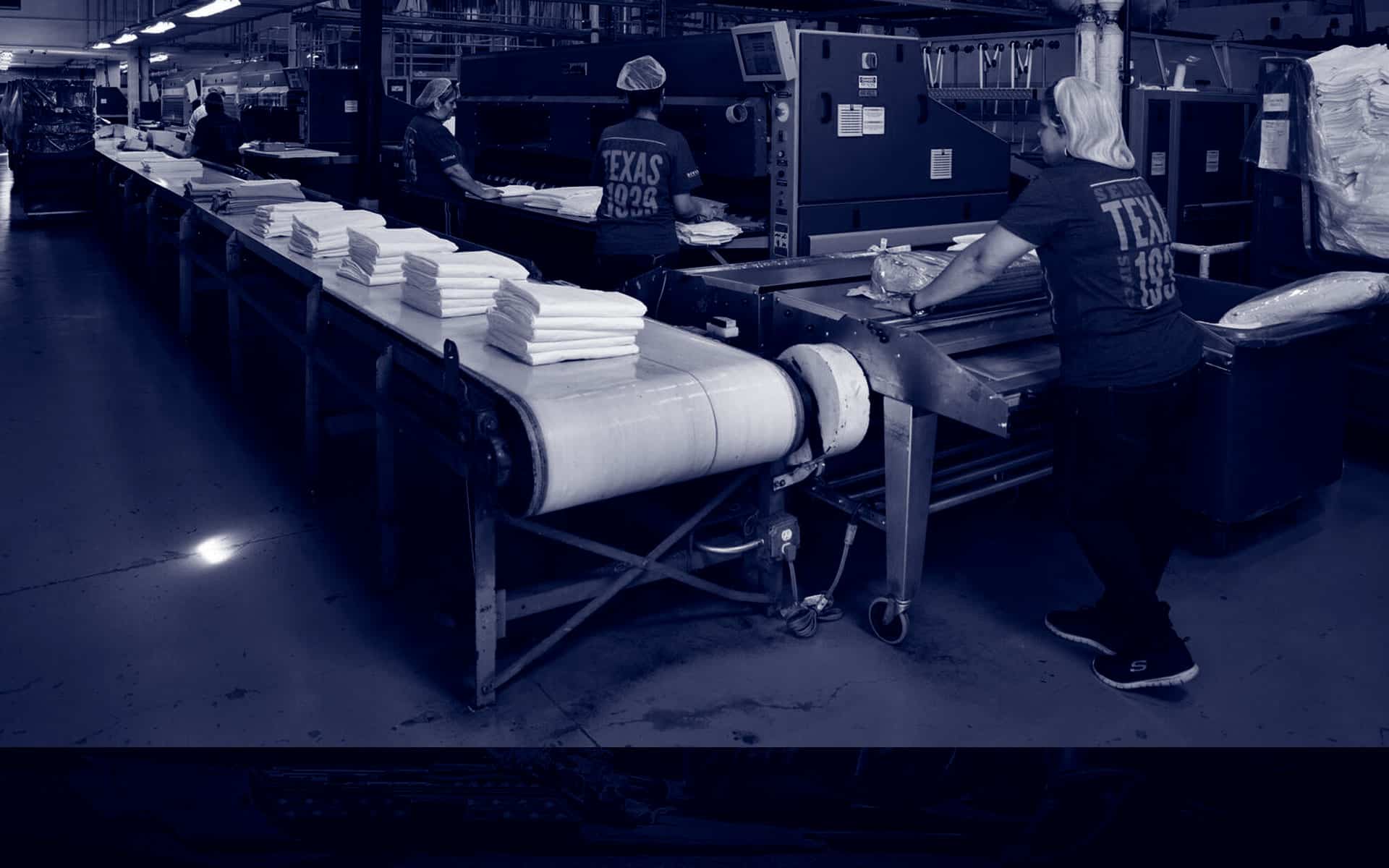 The most advanced laundry service in the Southwest U.S. is now available in Houston!
Serving: Houston, Austin
New Braunfels,
Laredo and surround areas.
General Manager: Kim Nelson
Office hours: 7:30 a.m. – 4 p.m.
(713) 675-6293
to schedule your next pickup!
1441 Lathrop
Houston, TX 77020
Division Laundry now offers expert commercial laundry services and linen rentals in Houston, Austin, New Braunfels, Laredo and surrounding areas.
Division Laundry has provided the most comprehensive commercial laundry service available in South and Central Texas since 1939. Now it's building on that stellar reputation with a state-of-the-art, 40,000-square-foot location in the Houston area.
The company is known for its technologically advanced equipment and award-winning, environmentally-responsible practices that not only reduce water usage, but improve efficiency, keeping costs down.
Founded by Peter G. Garcia, today the company is run by the third generation of the Garcia family, continuing the tradition of unparalleled quality, expertise and customer service.
We meet the highly specific laundry and linen needs of a variety of industries, including:
Healthcare

Hospitality

Military & Government

And more!